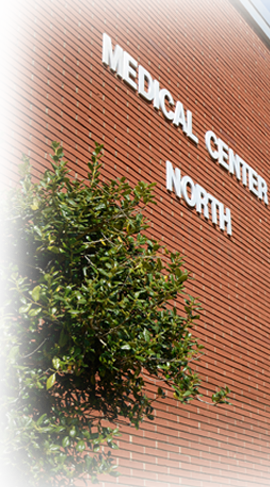 ROI-7 SOLUTIONS®
GUARANTEED ROI of 7 to 1 for HOSPITALS
ROI-7 Solutions® is composed of 1000, proven-in-practice Solutions. These Solutions, in conjunction with our on-site implementation consultants and hospital's management, achieve significant new savings and net revenues.
ROI-7 Solutions® is an expense-savings, revenue-generating program. ROI-7 Solutions® optimizes resource expenses, and conversion to revenues while enhancing all areas of potential hospital efficiency and effectiveness. ROI-7 Solutions® is scalable for any hospital and works infrastructure-wide.
ROI-7 Solutions'® proven process and patented structure is built to achieve:
• A contractually guaranteed ROI of 7 to 1, with an expected ROI of 11 to 1
• A 100% success rate, where every hospital exceeds the guaranteed ROI of 7 to 1
• Improved EBITDA and operating margins
• A reduction in the cost of capital
• No surprises, yet immediate results
• Zero risk
In some cases, the return on investment is as high as 50 to 1.
With ROI-7 Solutions® more and more of our client hospitals have achieved higher and higher rates of return… and we have the references to prove it.
ZERO RISK
Every ROI-7 Solutions® Service Agreement comes with:
• A contractual guarantee where every hospital either gets its guaranteed savings and net revenues, or gets its money back
• The CFO's right to certify, approve, reject or modify any savings or net revenue increases due to ROI-7 Solutions®
• Peer-reviewed literature and references for every Solution
• Proven-in-practice Solutions and implementation steps, already in practice at dozens of hospitals
• A patented implementation process
• A 60 day no-cause out-clause
• Never any fees until after new savings and net revenues approved by client CFO. Thus, never a need to budget in advance for Sevenex services.
With these key, effective features embedded in ROI-7 Solutions®, there is zero risk for the hospital.
PROVEN PROCESS
ROI-7 Solutions® is a hospital-wide, rapid implementation savings and revenue- generating program. This resource optimization program is carefully constructed to quickly decrease all resource costs and expense variation, by:
• Starting with the Solution, avoiding unnecessary research and data dives
• Decreasing medically and operationally unnecessary resource use
• Converting resource expenses into resource revenues, while increasing resource-associated savings, revenues and margins
Every aspect of hospital operations presents an opportunity for new savings, enhanced revenues, decreases in variability and cost- effective improvements: From surgical shoe covers to parking structures, from pharmaceuticals to faxes, from detergents to disinfectants, from ICUs to implants, from kitchens to computers to contract staffing, ROI-7 Solutions® has very practical and proven Solutions for every part of the hospital.
ROI-7 Solutions® helps the hospital:
• Do more with less, without layoffs or new hires
• Increase patient satisfaction
• Create significant savings
• Convert expenses into revenues and generate new revenues, all on a contractually guaranteed, no risk basis.
NO SURPRISES
ROI-7 Solutions'® highly-credentialed and experienced, on-site consultants work closely with the hospital to always surpass the contractually guaranteed ROI of 7 to 1. Our demonstrated savings and new net revenues can be accomplished without any layoffs of full-time staff or any reduction in quality of care. In addition, patient satisfaction will increase.
There is no risk of any kind to patients, staff or hospital. Further, ROI-7 Solutions® will decrease variability, while increasing cost-effectiveness and improving operating margins on a predictable, guaranteed basis.
Our highly experienced physicians and nurses developed and now implement our dynamic and effective ROI-7 Solutions'® program:
Together, our easy-to-use Solutions and implementation experts, along with the hospital team, significantly reduce costs and increase revenues.
EXCELLENT & IMMEDIATE RESULTS
Using ROI-7 Solutions'® patented algorithmic filter, we will help your hospital team select and sequence the best Solutions for your hospital. "Best" is defined as the biggest savings and new net revenues, accumulated as quickly and efficiently as possible. Our on-site consultants will then help the hospital to implement the hospital's chosen Solutions, while comprehensively customizing the implementation of the Solutions. The implementation process is fully supported by unlimited, free access to the ROI-7 Solutions'® Technical Assistance Help Desk.
CONTACT ROI-7 Solutions®
If your hospital needs measurable, margin- increasing savings and enhanced net revenues, on a contractually guaranteed basis, then your hospital needs our proven ROI-7 Solutions®. Please call or email us at your earliest convenience.