CASE STUDY 2
Hospital with 350 acute beds: success story
PROBLEM
Issues and opportunities for margin optimization enterprise-wide.
This Midwest hospital, like many hospitals in the Midwest, was and is facing severe, multi-faceted reimbursement declines, as well as a loss of significant investment monies... all impacting their ability to fully serve their acute and post-acute patient population.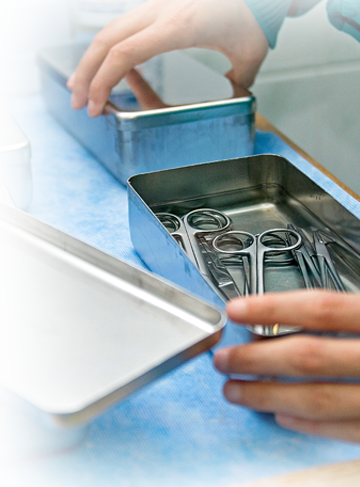 SEVENEX®

This hospital looked to the Sevenex® massive and diverse set of Solutions to enhance the hospital's financial stability, cash flow and EBITDA margins to more completely and effectively serve the hospital's clientele.
With the Sevenex® patented algorithmic filter and the Sevenex® on-site consultants, the hospital selected and sequenced numerous, relevant, focused, cost-effectiveness-increasing Solutions. These Solutions were quick and easy to implement with our on-site assistance. That facilitated the Sevenex® margin optimization approaches, unnecessary use reduction, while converting expenses into revenues. That in turn greatly increased the hospital's cost-effectiveness. These approaches achieved substantial new savings and new net revenues on a predictable and guaranteed basis, easily exceeding expectations, as well as the guaranteed ROI of 7 to 1.
For example, one of the Sevenex® Solutions chosen by the hospital was a surgical procedure custom pack analysis Solution. The hospital was using several custom packs for surgery cases and spending excessively on them. Custom procedure packs usually contain items packed together that are specific for that type of surgery for that specific physician and hospital.
That is, the custom packs are specifically hospital-customized, physician-customized and procedure-customized.
These custom packs usually run 25%-50% above the cost of buying the surgical items separately. Custom procedure packs can save a hospital's staff time, if only the items that are medically necessary are contained in the pack. The standard packs contain fewer items, are more cost-effective and usually contain more generic (and thus less-expensive) items. Procedure packs should contain only those items which are deemed medically necessary to complete the surgery for that patient.
Sevenex® recommended that the hospital switch from the custom packs, which were and are of higher price, to buying standard packs. We compared standard packs to these custom packs to analyze if they were cost-effective. We also looked at what items they were pulling manually versus items that had been left over in their custom packs that they did not use on a regular basis.
There were many items not being used in the custom packs. By switching to the standard packs, there were not that many items that the hospital would have to hand pull for each case, thus saving time and money.
OUTCOME
Sevenex® was able to eliminate $440,000 per year in direct costs from unnecessary procedure pack purchases.
The procedure pack Solution was just one of 120-150 Solutions that the client will receive over the term of their contract, and just one of 1018 Solutions that Sevenex® offers. The hospital has also implemented several other Solutions pertaining to reducing: blood use, lab studies, femoral closure devices and many more items.
The hospital achieved 95% of their contractually guaranteed 7:1 ROI in the first year. They will have significantly exceeded their guaranteed ROI of 7 to 1 by the end of their contract.