LEADERSHIp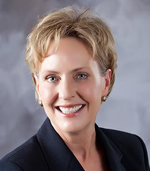 KELLY M. TAYLOR, BSN, MBA, CNOR
Managing Senior Director

Ms. Taylor has over 25 years of hospital and clinical service development experience, with significant management experience in operating rooms, central supplies and general nursing. Kelly has been an officer in the United States Army. She also founded and ran her own hospital and hospital manufacturing advisory consulting firm for 16 years, providing product design, optimal utilization and cost reduction services throughout all of North America.