LEADERSHIp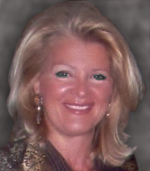 MARILYN MAGGIO-ZITZKE, RN, BS, MBA
Vice President, Consulting and Solutions Management

Marilyn has executive responsibility for Sevenex's onsite consulting services and its 1,018 Solutions.
Marilyn has 25 years management and consulting experience in all aspects of hospital margin optimization. She has extensive practice in surgical services, cardiovascular, interventional radiology and critical care program development and operations. She has consulted with hospitals and systems throughout the United States, Europe and Asia. She is a published author in national hospital journals and an established speaker at national and international hospital meetings.